Mr Sachin Agrawal
MB BS FRCS (Urol)
Urology
Practices worked at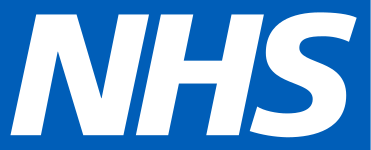 St Peter's Hospital
Guildford Road, Chertsey, Surrey, United Kingdom, KT16 0PZ
About
Mr Sachin Agrawal attended St George's Hospital Medical School. His early surgical career was at St Peter's, after which he joined the Northwest London Higher urology rotation to develop sub-specialist interests in oncology and stones, rotating through Imperial and The Royal Marsden.
He re-establish renal and laparoscopy services at St Peters Hospital and built on the stone service. He has developed a new out-patient based flexible cystoscopy service to manage non-muscle invasive bladder cancer with a new Diode 1470nm laser and continues research in this area. He has furthermore developed an interest in the management of upper tract urothelial cancer with this laser.
Management & Leadership positions include:
Clinical Lead Ashford & St Peters Hospital (April 2016 - April 2019).
MAC Chair, BMI Runnymeade Medical Advisory Committee (2020 onwards).
British Association of Urology Council (BAUS)  Co-opt trustee (Nov 2017 onwards).
BAUS Sections of Endourology Co-opt trustee (Nov 2019 onwards).
BAUS Sections of Oncology Co-opt trustee (Nov 2017-19).
BMI Runnymeade Medical Advisory Committee Urology representative (2014 onwards).
Education & research:
Mr Agrawal has further interest in education and training and has been involved in the successful Northwest London Lead provider training bid and has also lectured on the ICR, Royal Marsden  and University of Kent masters programmes and holds honorary contracts at Imperial and the Royal Marsden.
Personal:
In his more personal life, Mr Agrawal is a keen rugby follower. His sporting talent saw him play both badminton and squash at university and regional levels. Alongside these active interests, he remains an avid traveller with further interests in photography and architecture.
Read more
Medical procedures
General Urology
Lower urinary tract symptoms and infection
PSA screening
Benign Prostate enlargement
Bladder cancer outpatinet Laser management (TULA)
Rezum (Prostate Steam treatment), GREENLIGHT Laser  & Urolift
Renal cancer and laparoscopy
Stones and endourology
Prostate Cancer
Bladder and upper urinary tract urothelial cancer
Read more
Special interests
Endo-urology & Stones
Bladder Cancer
Renal Cancer
Prostate Cancer
Men's health
Urological cancer
Uro-oncology 
Urological malignancy
stones
Read more
Education
Primary Medical Qualification
MB BS  2001 (St Georges, University of London)
Additional Qualifications
FRCS (Urology) 2012 (Royal College of Surgeons of England)
Management & Leadership positions include:
Clinical Lead Ashford & St Peters Hospital (April 2016 till April 2019).
British Association of Urology Council (BAUS)  Co-opt trustee (Nov 2017 onwards).
BAUS Sections of Oncology Co-opt trustee (Nov 2017 onwards).
BMI Runnymeade Medical Advisory Committee (2014 onwards).
Memberships:
Royal College of Surgeons of England
British Association of Urological Surgeons (BAUS)
BAUS subsections of Oncology and Endourology
European Association of Urology
Endourological Society 
Medical Defence Union (Premium Medical)
Read more
Reviews
Mr. Agrawal is a knowledgeable, professional, warm and caring.
Dear Dr. Agrawal, thank you for saving my life. I did not make it easy for you, kidney very large + spleen in the wrong place! I smile when I remember you saying I was "variant of normal". Thanks to you I am back to normal. Thanks again!
Dear Sachin, has been great working with you for the past few months. Thanks for the advice!
Many thanks for the advice, you are exemplary and great to learn from. Best wishes for the future
Mr. Agrawal and team, I just want to say thank you for being so patient. Many thanks and best wishes
Thank you for all your professional help and all the best!
Than you so much for looking after me so well. Kind regards.
Dear Mr. Agrawal, just a few lines to thank you so much for all the care and attention you have given the past weeks. Looking forward to seeing you again.
The doctor and the staff could not have been kinder. I feel very lucky to have had such prompt excellent treatment. Thank you.
Thanks and congratulations regarding the treatment of my mother. Mr. Agrawal's patient manner is impeccable and very much worthy of praise. Not just verbally, but also in the way he always opens the door for us, greets us politely with a smile. Thank you again.
He has shown such outstanding care for me. I am so grateful for him and his team. Thank you so very much. My very best wishes to you!
Thank you for taking care of me very well and kept my family updated
Many thanks for seeing us yesterday! She was very impressed with your compassionate manner and expertise. Best wishes.
Clear information sharing throughout the treatment, including before and after the operation. Given me all options with pros and cons, not pushy for one operation or another , just the facts to make my decision as easy as possible. Professional and friendly throughout, I highly recommend mr Agrawal .
Mr Agrawal has been outstanding! He is very understanding and empathetic, explains the diagnosis very clearly with known facts and statistics from current research, making the available treatment next steps and options very clear. I have been more than impressed and very grateful to have him as a consultant treating me - Thanks You
Dear Mr Agrawal, I just wanted to say a big thank you to you for the care and skill you demonstrated in getting me rid of cancer. We were so relived to get positive news. I know this is not always the case for some of your patients. How wonderful and satisfying your job must be a lot fo the time. I really apprcaite all that you have done for me. A special thank you to Dr James for being so patient with me.
A huge Thank you to Mr Agrawal for looking after me.
Dear Mr Agrawal, Thank you so much to you and your team for my operation last Thursday. i am very grateful too for the nursing staff in the Urology Centre, Recovery and Falcon wards. You are all doing a fantastic job.
Dear Sachin, Thank you for all your help and support with our daughter. You are an amazing doctor and I am pleased to say she is almost 100% better now.
Mr Agrawal's attitude was very cautious and we were very pleased with you.
To Mr Agrawal, Thank you for having the skill and patience in order to remove my kidney by keyhole surgery.
Dear Mr Agrawal and your team. Many Thanks for all your efforts and care to and for me. Wishing us all good health. Thank you.
Dear Mr Agrawal, Thank you so much for your consultation with me on Wednesday evening. I am very grateful particularly for the thoroughness of the explanations which clarified a great deal for me and relieved much of the anxiety I had been feeling.
To Mr Agrawal and the Urology team, with thanks for the excellent care given me when I had my recent operation.
Thank you so very much for taking me on at such short notice. I truly appreciate your care and hope to see you in 2 weeks time. Very best wishes.
Dear Mr Agrawal, Arrived at the Urology Clinic for a green light laser treatment on the 28th of Sept. Service and attention was very good. Had my catheter removed on the 1st of October, again the service and attention was very good. On 4th October around 8.00pm Mr Agrawal phoned me up to find out how I was getting on. Now thats service. Thank you.
Dear Mr Agrawal, Thank you very much for your care since April last year and in particular for the successful TURP operation performed in March of this year. I am truly delighted with the result.
Dear Mr Agrawal, I want to Thank you for the treatment and excellent surgery that I received in your department last year and also for your personal telephone call to me the week before Christmas. That phone call alone was an example of the care that you showed to your patients. On the several occasions that I have visited your department I have found the atmosphere created by all the nurses (especially Jeanine and Wayne) and their personal approach, made one almost feel at home, Further to this, when my son came to fetch me home from the operation later in October he was delayed by the traffic but the nurse who remained with me did not show any consternation over the delay. When my wife was there with me especially at the discussion that was arranged at the end of March she also found the atmosphere created by you all was certainly one that created a feeling of relaxation. Thank you for all the treatment and kindness.
Mr Agrawal treated my with dignity, sympathy and respect in Charing Cross Hosptial( and St Peters) and that helped me maintain a very positive attitude which I'm convinces, aided my swift recovery. I am proud to be a massive fan of our health service, especially the incredible doctors and nurses who work within what, for me is the best in the world.
Dear Mr Agrawal. I write to offer my sincere thanks to your team of doctors, nurses and all members of the department for the excellent professional friendly care which I received during and after my template prostate procedure within your department 31st May. My follow up appointment on 27th of June with specialist nurse Lisa Evetts was an equally good experience( with positive news) friendly, professional and re-assuring. Hosptial visits can sometimes be an anxious time for patients, the warmth and thoughtful attitude on display in your department is to be commended. You are all a credit Thank you.
On the 15th of July, I left work. I claimed a small living benefit from a life insurance policy that I had. Not loads of money but enough I thought to live for a couple of years carefully. I decided that I would live a bit. I didnt want to get 2 years down the line, find out the cancer had come back and I had been working hard for 2 years unnecessarily I also wanted to have as little stress as possible as I wanted to stat healthy and help destroy the cancer if any of it remained. I had my next scan in September and the results on 1st of October from the Oncologist. All clear. Next scan 4 months. On 6th of Oct I also saw Mr Agrawal. He was happy with the scantoo. I think he was pleasantly surprised that it hadn't come back. Still a 15% chance it would, but odds lowering. As well as saving my life Mr Agrawal has been a great support. His manner is personable and not clinical and he always tells me information that I want to know without me having to ask and answers all the questions that I do ask.
Mr Agrawal was very professional. He was extremely caring and attentive towards my son. He made us all feel at ease with his knowledge and patience. He has an exceptional way with children and went out of his way to make my son feel comfortable about his procedure both pre and post surgery.
Mr Agrawal was extremely caring and professional. I went to see him regarding a delicate condition and he made me feel relaxed and at ease throughout. Thank you
Recommended by 1 doctor for:
Sachin is an excellent surgeon, with up-to-date knowledge and wonderful interpersonal skills.
For procedures:
Ureteroscopy
Connection:
We trained together