Mr Scott Henney
MBBS BSc (Hons) MSc DOHNS FRCS (ORL-HNS)
Ear Nose & Throat Surgery
Practices worked at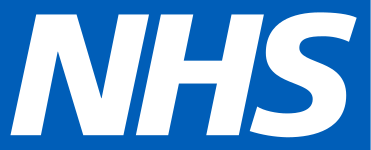 The Grafton Suite
Arden Street, Stratford-upon-Avon, United Kingdom, CV37 6NX
About
Mr Scott Henney qualified in medicine from the University of Newcastle upon Tyne in 2001 before going on to undertake his surgical training in the UK and Australasia. He received his early ENT and general surgical training in the Northeast of England and Perth, Western Australia. He underwent his ENT registrar training in the West Midlands Deanery, working at Warwick Hospital, The University Hospital Birmingham (Queen Elizabeth) and Birmingham Children's Hospital.
Mr Scott Henney was awarded his Fellowship of the Royal College of Surgeons of England in Head & Neck Surgery (FRCS ORL-HNS). He subsequently received additional Fellowship level training in Advanced Otology and Rhinology with general ENT in Christchurch, New Zealand. This fellowship offered additional training in the management of benign Head and Neck conditions and Facial Plastic Surgery. Honours include the award of Honorary Clinical Lecturer status at the University of Otago. He also won the prestigious Colledge Family Memorial Fellowship and the Royal Society of Medicine Otology Section Training Scholarship.
Mr Scott Henney is fully trained in all aspects of Ear, Nose and Throat (ENT) surgery with extensive experience in both paediatric and adult ENT disease. He has been accredited by the Specialty Advisory Committee in Otolaryngology – Head & Neck Surgery and has been awarded his Certificate of Completion of Specialist Training. He appears on the GMC specialist ENT register.
Mr Scott Henney is a Consultant ENT surgeon working at Warwick Hospital, providing an ENT service to the population of Warwickshire. He carries out outpatient clinics at Stratford upon Avon Hospital and Ellen Badger Hospital, Shipston on Stour.
His private consultations are held in outpatient clinics at Nuffield Health Warwickshire Hospital, The Chase, Leamington Spa.
Outside medicine, Mr Henney is married with two young daughters. He is a keen sportsman; enjoying golf, skiing, rugby union and scuba diving. He endeavours to lower his golf handicap index, currently 4. He holds a PADI open water scuba diving certificate and also enjoys reading, natural history, film, and travelling.
www.warwickent.co.uk
Read more
Procedures
Grommet Insertion
Tonsillectomy
Adenoidectomy
Balloon Sinuplasty
Canalplasty
Ear Wax Removal
Functional Endoscopic Sinus Surgery (FESS)
Functional Nasal Surgery
Head and Neck Surgery
Laryngoscopy
Laser Treatment for Nasal Blockage & Polyps
Lymph Node Biopsy
Mastoidectomy
Meatoplasty
Microscopic Laryngeal Surgery
Otoplasty
Pinnaplasty
Rhinoplasty (Nose Job)
Septoplasty
Septorhinoplasty
Sinus Surgery
Stopping Nose Bleeds (Nasal Cautery)
Tracheostomy
Tympanoplasty
Vocal Fold/Laryngoscopy
Read more
Special interests
Otitis Media (Glue Ear)
Allergic Rhinitis (Hayfever)
Broken Nose
Deafness
Deviated Septum
Ear Infections
Ear Wax
Eardrum Perforations
Epistaxis (Nose Bleeding)
Eustachian Tube Dysfunction (ETD)
Facial Palsy
GORD (Gastroesophageal Reflux Disease)
Hearing Loss
Labyrinthitis
Laryngitis
Meniere's Disease
Nasal Blockage
Nasal Polyps
Noisy Breathing
Obstructive Sleep Apnoea (OSA)
Otitis Externa
Otosclerosis
Prominent or Protruding Ears
Rhinitis
Sinusitis
Smell Disorders
Snoring Problems
Superior Canal Dehiscence Syndrome (SCDS)
Swallowing Disorder (Dysphagia)
Tinnitus
Tongue Tie
Tonsil and Adenoid Infections
Tonsillitis
Vertigo
Vestibular Neuritis
Vocal Cord Disorders
Voice Problems
Read more
Education
MBBS Newcastle University 2001
FRCS (ORL-HNS) RCS England 2011 
MSc University of Bath 2012 
Member ENTUK
Read more
Reviews
5
Overall Patient Trust rating
Grommet Insertion
Read reviews
(2)
Read all 2 reviews
Otitis Media (Glue Ear)
Read reviews
(1)
Read all 1 review
Paediatric (Pediatric) Ear, Nose & Throat Surgery
Read reviews
(1)
Read all 1 review
Tonsillectomy
Read reviews
(1)
Read all 1 review
Read more
Recommended by 2 doctors for:
2
Ear Nose & Throat Surgery
Scott Henney is an excellent surgeon with high standards of clinical care and great empathy towards his patients.
For specialty:
Ear Nose & Throat Surgery
For conditions:
Eardrum Perforations, Vestibular Neuritis, Ear Infections, Obstructive Sleep Apnoea (OSA), Meniere's Disease, Tonsillitis, Labyrinthitis, Vertigo, Tonsil and Adenoid Infections, Tinnitus, Rhinitis, Otitis Media (Glue Ear), Ear Wax, Broken Nose, Otitis Externa, Sinusitis, Nasal Polyps, Laryngitis, Nasal Blockage, Epistaxis (Nose Bleeding), Snoring Problems, Hearing Loss, Deviated Septum, Deafness
For procedures:
Adenoidectomy, Sinus Surgery, Septoplasty, Grommet Insertion, Tonsillectomy
Connection:
Is a colleague
Mr Henney is dedicated to improving the quality of his patients' lives. We have shared patients and I have only had excellent reports.
For specialty:
Ear Nose & Throat Surgery
For conditions:
Epistaxis (Nose Bleeding), Tonsillitis, Tonsil and Adenoid Infections, Snoring Problems, Ear Wax, Broken Nose, Nasal Polyps, Nasal Blockage, Ear Infections, Deafness
For procedures:
Adenoidectomy, Tonsillectomy, Functional Endoscopic Sinus Surgery (FESS), Tonsillectomy, Ear Wax Removal, Grommet Insertion, Laryngoscopy, Septorhinoplasty
Connection:
I have referred patients to them