Practices worked at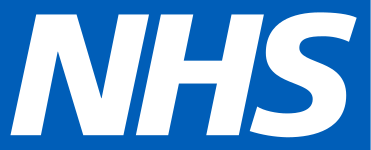 Dr Wayne Cottrell GP
34 North Colonnade Shopping Mall, Canary Wharf, London, United Kingdom, E14 5HX
About
At Home self-testing kit specifically available for Coronavirus - £200
Includes telephone/video consult
Kit posted to home address
Swabs to be sent back in the prepaid envelope
Results in 3-5 days (possibly longer depending on demand)
Doctor contacts you directly with results
Please booking online or over the phone here: https://www.drwaynecottrell.com/
**Please note that calendar availability does not reflect real-time availability, please do call in advance**
Dr Wayne Cottrell qualified as a doctor in South Africa in 1994 at the University of the Orange Free State and started practising as a GP in London in 2001 (working in both private and  NHS practice) After completing his further GP training in the UK. 
He is an advocate of continuity of care for his patients and believes in the importance of establishing a long-term relationship with his patients and the importance of including his patients in decision making. His ethos is to take time with all his patients to listen and carefully address any concerns. 
He offers walk-in and same-day service where we can perform most functions that an NHS GP can do, but typically at a time convenient to you with results same or next day. Dr Cottrell also offers a bespoke sexual health test and treat service with same-day results. 
"I offer a completely confidential, professional, non-judgemental service from start to end. If you are not sure if you have been at risk sexually, then I offer a consultation to discuss the possible risks and whether screening would be appropriate. We discuss and agree all costs beforehand so you know exactly where you stand and I will always provide you with clear and accurate advice based on current British Association for Sexual Health and HIV (BASHH) guidelines." 
I am a member of BASHH and also the Independent Doctors Federation (IDF) and my clinic have recently passed our Care Quality Commission inspection.
Read more
Medical procedures
Private ( Paid for) Consultations
Walk-in/Same day  appointments
General Practice Consultations for adults or children
Sexual Health advice, screening and treatment
Video consultations
HIV testing and follow up
PREP Consultations
Family planning
PAP smears (male and female)
Infertility screening
Pre employment screening
Fit to work letters
Visa medicals
Well person screening
Ear syringing
Yellow fever Vaccinations
HPV Vaccinations
Travel Vaccinations
Children's Vaccinations
Antimalarials
Dispensing practice
Read more
Special interests
Men's Health
Gay men's health
Women's health
LGBTQIA
Children's Vaccinations
Children's nurse
Sexual health advice, screening and treatment onsite
HIV 
Hepatitis
Read more
Education
1994 : MBCHB University of the Orange Free State 
GMC: 4159214
Westminster PCT Performers list
GP Register
Licence to Practice as a GP in UK
Health Professionals Council South Africa
BASHH member
IDF Member
CQC Registered
Read more
Reviews
Absolutely fantastic service provided throughout! Had my results and fit to travel certificate within 24hrs. Highly recommend using this company if you require professionalism and a fast turn around.
Was having a very difficult time finding a reliable practice that could offer a COVID-19 test but, also offer a fast turnaround with the results. Dr Cotrell was very honest in advising that 'they would do their best'. The results were with me within 36hrs, allowing me to meet the requirements of the country of disembarkation. Excellent service.
We used his PCR service as we were flying internationally and the ones we had ordered didn't arrive. He was kind enough to talk me through the process on the phone, we collected the tests and dropped them back with him, and had the results in under 24hrs, with a letter from him on secure pdf which was accepted by the Dubai authorities. FANTASTIC service! Thanks!!!
Very helpful and understanding. Helped me with ongoing symptoms
Wayne was extremely thoughtful and thorough throughout the consultation- excellent experience
Very good - friendly and personable. Definitely recommend.
Great experience: seen quickly and great consultation.
A dr who actually listens and cares about his patient! Excellent service!
Personable, good listener
I've visited Dr Cottrell many times both for my children and myself. He is very caring and compassionate and great with young kids. What I love the most is the fact that he never seems to try to rush you out (a problem not just with NHS GPS but also other private GPs I've seen in the past) but takes the time to listen to your issue and explain possible treatments. Highly recommended
Dr Cottrell is an amazing GP. Indeed, I would recommend him to anyone.
Easy to book online. Excellent service. Dr Cottrell is not only a great doctor but also a lovely person. Very empathetic
Friendly, efficient and a good service
Friendly and professional advice
One of the best doctor I ever met he is very helpful
Always friendly, attentive and helpful. Has spent time and made a lot of effort to understand my needs over the medium term
Extremely personable, knowledgable and caring, highly recommend
Extremely helpful, friendly and knowledgable
Friendly, personable. Highly recommend
Helpful clear and concise
Very warmth and reassuring. Explains everything to me, not because I'm a nurse but it is what good medical personnel should do. He gains consent and ask accurate questions. He is quite friendly.
Great experience, recommended
Excellent and knowledgeable.
As mentioned earlier in my comments
Professional and reliable
Excellent communication skills
Clear diagnosis and explanation
Very informative and guided me in the right direction for treatment
I'm a traveller from Singapore with a 6 months old baby. As a first time mum, seeing my baby fell sick for the first time is really heartbreaking. However we were very fortunate to have met Dr Wayne who had helped to give us an emergency slot despite his busy schedule. He also patiently diagnose my baby and explained thoroughly on why the baby was having a fever. I am also Very thankful that he followed up with me on her condition the next day and further advice me on how to nurse her back to health. From where I come from, I have never had a doctor who will contact me the next day to follow up on our condition. I am really impressed and thankful that my baby met such a good doctor!
Extremely knowledgable and the best bedside manner ever!
Very professional and very thorough. Great service and will come back in the future. Highly recommended
Recommended by 1 doctor for:
Dr Wayne Cottrell provides first class GP services in addition to comprehensive sexual screening and cardiovascsular health screening. I have looked after a number of his patients who all attest to an exveedingly pleasant manner and thorough clinical approach allied to a most efficient practice. I cannto recommend him more highly
For specialty:
General Practice
For conditions:
Women's Health, Men's Health
Connection:
I have looked after their patients