Practices worked at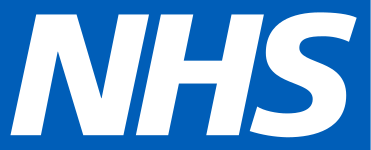 Morriston Hospital
Heol Maes Eglwys Morriston, Swansea, United Kingdom, SA6 6NL
About
After completing his undergraduate medical training at St. Bartholomew's and the Royal London School of Medicine in 2003, Mr Verghese undertook his specialist training in Orthopaedic Surgery in London and Essex teaching hospitals. In 2007 he was appointed Specialist Registrar on the All Wales Trauma & Orthopaedic higher surgical programme, during which he trained extensively in musculoskeletal disorders including placements in the spinal departments of the University Hospital of Wales, Cardiff and the world renowned unit in Oswestry. Additionally, in 2012 he undertook a prestigious AO international fellowship in Brisbane, where he broadened his experience in contemporary management techniques for all spinal conditions including the treatment of correction of spinal deformities in children and adults, reconstruction of the lumbar spine and treatment of spinal emergencies such as trauma, tumours and cord compressions.
Mr Navin Verghese was appointed as a Consultant Spinal Surgeon by the ABMU Health Board, Swansea in April 2013 and is now clinical lead for South West Wales as well as co-chairman of the South Wales spinal surgical clinical reference group. He is specialised in all aspects of spinal surgery, with a particular interest in minimally invasive treatments of degenerative conditions of the cervical and lumbar spine.
Mr Verghese is involved in research, having published several papers in journals and presented them to societies, national and international meetings.  Additionally, he is involved in lecturing in the University of Wales as well as numerous courses to junior and senior doctors. He also has a Masters degree in Trauma Surgery as well as a Bachelor of Science in Psychology.
Read more
Medical procedures
Cervical (neck) surgery
Facet joint injection
Nerve root injection
Spinal deformity correction
Thoracic back surgery
Facet joint replacement
Lumbar back surgery
Scolliosis surgery
Spinal fusion
joint injection
Artificial disc replacement
Discectomy
Epidural injection
Kyphoplasty
minimally invasive spinal surgery
Spinal decompression
Spine fracture surgery
Read more
Special interests
Treatment of degenerative spine conditions of the cervical and the lumbar spine including:
Microdiscectomy
Decompression
Fusion
Disc arthroplasty
Minimally invasive and needling procedures
Treatment of spinal tumours and trauma by decompression, stabilisation, vertebral body augmentation procedures
Spinal deformity corrections
Read more
Education
Education:
MB BS (2003) - University of London
BSc. (Hons) Psychology (2002) - University of London
MSc. Trauma Surgery (2011) - University of Wales
MRCS (Ed) (2006) - Royal college of Surgeons of Edinburgh 
FRCS (T & O) (2011) - Royal college of surgeons intercollegiate 
Read more
Reviews
I must say thank you so much for the excellent operation you performed on me, even though I still have a plaster cast on my arm the improvement I have is amazing.
I wish to express my gratitude & heartfelt thanks to Mr Narvin Verghese and his team for my recent operation.
What can I say to someone who took away a diabolical pain I had in my back for many years, also nerve pains in my legs and feet. 'Thank You' seems inadequate and does not in any way express my feelings of gratitude to you.
My Children have their Mum back as you have remedied my physical and mental wellbeing. So from the absolute bottom of our hearts THANK YOU!
A big thank you again for sorting out my life and my very best wishes for your continued success
A big thank you for taking care of my husband and making hist stay comfortable.
Life Changing - Job Saving. Thank you so very much
This is just a brief note to thank you and all your operating staff and Nurse T Jones for the professional care I recently received during my operation in Morriston Hospital. The result has been excellent with no pain in my legs. Our lives are now returning to normal. Once again, thank you.