Dr Khalid Mahmood
MB ChB, MRCP (UK)
Cardiology
27 years of experience
13 years as a specialist
Practices worked at
Specialist's working hours
About
Dr Khalid Mahmood is a consultant cardiologist at Spire Parkway Hospital as well as Solihull Hospital where he is the clinical lead for cardiology. In additon he works at Birmingham Heartlands Hospital as well as Good Hope hospital in Sutton Coldfield.
Dr Mahmood has a wealth of experience in non-invasive and invasive cardiology and has previously held a lead role in the transesophageal echocardiography service as well as other roles in stress echocardiography, pacemaker clinics and support of cardiac rehabilitation services.
Dr Mahmood is competent in performing single and dual chamber pacemaker insertions, cardiac catheter diagnostic catheterisation and echocardiography.
Dr Mahmood earned his medical degree from Liverpool University in 1995 before undertaking his general medical training in the North West. Following this, he undertook his specialist cardiology training in Nottingham, Germany and the USA. He holds qualifications in pacing and electrophysiology and achieved qualifications from the North American Society of Pacing and Electrophysiology and the British Pacing and Electrophysiology Group. He also has qualifications in transthoracic and transesophageal echocardiography from the European Society of Cardiology, and he  the British Society of Echocardiography for Transthoracic Echocardiography.
In addition, Dr Mahmood  is involved with audits and multidisciplinary team meetings. He has a passion for teaching and has spent time as educational lead for medical student teaching, MRCP courses, and SpR assessments.
Procedures
24 Hour Blood Pressure Monitor
Bubble Contrast Echocardiography
CT Coronary Angiogram
Calcium Coronary Score
Cardiac Generator Replacement
Cardiac MRI
Cardiac Rehabilitation
Cardio-Pulmonary Exercise Testing
Cardioversion
ECG (Electrocardiogram)
ECG Monitor
Echocardiogram
Exercise Stress Test
Heart Scan
Myocardial Perfusion Scan
Transoesophageal Echocardiogram
Read more
Special interests
Heart Failure
Acute Coronary Syndrome (ACS)
Angina
Arrhythmia (Irregular Heartbeat)
Atherosclerosis
Atrial Fibrillation
Atrial Flutter
Bradycardia
Breathlessness
Cardiomyopathy
Cardiovascular Disease
Chest Pain
Congestive Heart Failure
Coronary Artery Disease
Dizziness
Dyslipidaemia
Fainting
Heart Attack
Heart Murmurs
Heart Muscle Disease
Heart Valve Problems
High Blood Pressure
Hypertension (High Blood Pressure)
Long QT Syndrome
Loss of Consciousness (Syncope)
Low Blood Pressure
Neurocardiogenic Syncope (Vasovagal)
Oedema
Palpitations
Pericarditis
Postural Orthostatic Tachycardia Syndrome (POTS)
Supraventricular Tachycardia (SVT)
Tachycardia
Unstable Angina
Valvular Heart Disease
Ventricular Fibrillation
Read more
Reviews
5
Overall Patient Trust rating
24 Hour Blood Pressure Monitor
Read reviews
(1)
Read all 1 review
Heart Failure
Read reviews
(1)
Read all 1 review
Read more
A wonderful doctor Always feel reassured after seeing him
Read more
Peer recommendations
Recommended by

1

specialist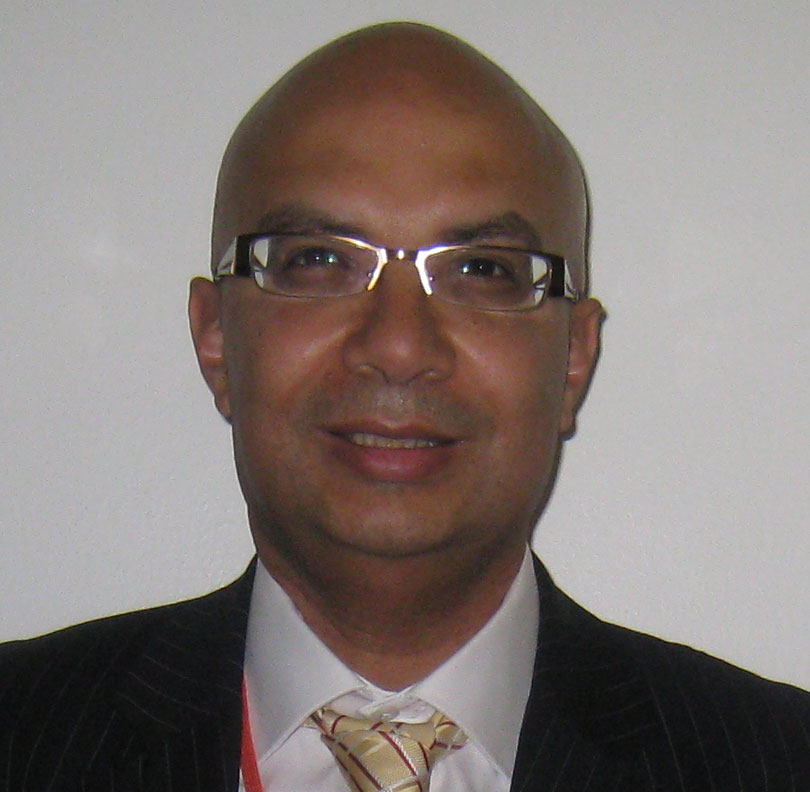 Is a colleague
"Excellent colleague and very able consultant He gives his patients excellent care."
02-11-2021
Recommended for:
Atrial Fibrillation
+ -2more