Miss Caroline Mills
FRCS(OMFS), FRCS(Eng), MB,FDS, BDS
Oral & Maxillofacial Surgery
Practices worked at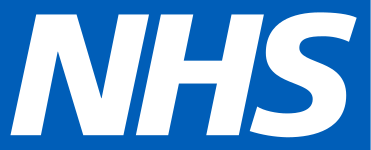 The Face Surgeons
44 Wimpole Street, London, United Kingdom, W1G 8SA
About
Miss Caroline Mills is a renowned Consultant who holds degrees in both medicine and dentistry. She specialises in a wide range of facial surgical procedures.
Miss Mills has dedicated decades of time to her clinical career and is an expert in her field. She has further contributed to her clinical expertise by completing fellowships in Craniofacial Surgery and Cosmetic Surgery.
To date, Miss Mills has performed over 3000 facial plastic surgery procedures and has trained more than 200 doctors and dentists in non-surgical techniques. Miss Mills also works with children of all ages who require facial surgery for facial deformity or diseases of the head and neck.
Read more
Medical procedures
Cosmetic Surgery 
Cancer Care 
Face lifting 
Eyelid and brow surgery
Nose reshaping (rhinoplasty)
Fat grafting
Chin surgery including the use of implants
Genioplasty (bone osteotomy) techniques and facial implants
Wrinkle reduction injections
Dermal fillers
Read more
Special interests
Cosmetic facial
Orthognathic jaw and chin surgery
Read more
Education
Primary Medical Qualification
BM 1997 University of Southampton
Other Medical Qualifications
Bachelor of Dental Surgery Birmingham 1990
Fellowship in Dental Surgery RCS Eng - June 1993
FRCS (Ed) - Clinical Surgery in General Section: 2000
FRCS (Eng) - Clinical Surgery in General Section: 2000
FRCS (Eng) - Intercollegiate Examination in Oral and Maxillofacial Surgery 2005
Certificate of Completion of Specialist Training 2006
Memberships
British Association of Oral and Maxillofacial Surgery
European Academy of Facial Plastic Surgery
European Association of Cranio-maxillofacial surgery
International Association of Craniomaxillofacial Surgery
Royal College of Surgeons of England
The Association of Facial Plastic Surgery
Read more
Reviews
Miss Mills was an exceptional surgeon and made me feel at ease throughout the whole process. I am extremely happy with my surgery and the aftercare.The hospital was nice and all the staff were lovely and attentive. Would definitely recommend.
Patient seen for:
Rhinoplasty (Nose Reshaping)
Ms Mills is always both extremely pleasant and professional. She answered all of my questions and I never once felt rushed. I was very happy with the treatment I received and would not hesitate to recommend her services to others. I found it not always easy to get an appointment unless I book well in advance but this I would take as a good sign.
Had my neck tightened by Caroline , wow great results, from entering her office Caroline listened intently, Caroline outlined the limits of what could be expected, she made me at ease with the knowledge of her experiences and what to expect, after the operation I was released home and it was not long before I took my bandages off , I was really pleased bordering on ecstatic , my neck was nicely tightened, Caroline stitches were very neat and my scares were quite fine and over time I'm confident they will blend inn nicely, so to sum up , fantastic surgeon , listens to her clients and let's them know what can be expected, , I'd let it be known to any clients who are considering using Caroline mills not to worry , she is brilliant, thank you so much I'm told I look 10 years younger
Not only is Caroline an amazing Surgeon but she is a lovely person also, who really cares about her patients' well-being. She is a complete professional with unbelievable talent and precision. I always feel in safe hands with Caroline. Right at the very centre of her thinking, at all times, is that she is completely devoted to helping her patients. All too often nowadays, Surgeons can become totally and utterly obsessed by self-acclaim and making money off their patients, even to the point whereby they do not care if no improvement has resulted from their procedures and their patients have forked out thousands of pounds in the process. Unfortunately, Surgeons and Clinics like these do exist, maybe even more so than the Surgeons who you can trust. People need to be so very wary of them for their own health and well-being as it can be an extremely painful and disappointing journey that you end up having to go on notwithstanding how you were feeling in the very beginning before ever you made the decision to have surgery. Caroline is a person you can completely take on face value. She is 100% honest and will not rip you off, trick you or lie to you, like other Surgeons and Clinics can and do. She will only operate on you in the knowledge that she can make a positive difference, which is exactly what she does, and exactly the way it should be. I will always be grateful for the difference she has made to my life and I would highly recommend her to any person considering surgery.
As usual I am completely satisfied with the non surgical procedures on my face by Miss Caroline Mills. I have seen her annually for more than 10 years and she and many others have said that I do not look 80 years of age. My face looks natural. Her work is outstanding.
Very efficient, very good. Thanks Caroline!
I wouldn't see anyone else for cosmetic injectables
Patient seen for:
Botulinum toxin injection
I want to thank you so much for operating on me regarding my chin and eyes. I can't tell you enough, the difference it has made to me and will continue to make for me in years to come.
Very knowledgeable and attentive consultant. I felt that I was given honest answers and that my best interests were the priority.
I saw a few surgeons prior to my genioplasty and Caroline was the only person I completely trusted from the first time I met her. She was very honest and reassured me that she would keep my face looking feminine and not alter my face from front on too much but completely change my profile which was my concern. I had such a pleasant experience at the hospital and Caroline visited me after I woke up to check on me. She recommended great equipment to ease the pain which was a lifesaver and I always felt like I could contact her if I needed to during my recovery (I didn't need to as everything went to seamlessly). Caroline also warned me before the opp that I may experience a bit of numbness in my teeth and I appreciated the honesty as this was something that no other surgeon had warned me about - another reason why I knew Caroline had my best interest at heart. One year on, I absolutely love my chin and couldn't recommend a better surgeon for Genioplasty
I always come to her for my treatment , won't trust no one else with my face.
Very approachable and realistic. Not pushy at all and makes sensible suggestions and recommendations rather than trying to get you to spend money on surgeries you may not necessarily need.
I have coming to see caroline for years , and will not anywhere else for my fillers.
Miss mills is a great surgeon, she made feel at ease and comfortable in my first consultation.we went through everything in detail and I feel very happy I found her.
Excellent surgeons. Had a consult with her , she is so thorough and I feel very confident .
Had my first consultation. Was very helpful and got all my questions answered and went through all my questions. Miss Caroline Mills made me feel very reassured
Had my 1st consult today. Couldn't be more pleased. I went in with an idea of what I wanted but miss mills listened and clearly explained things asked me questions . Felt like I was in excellent hands.
Miss mills was fantastic, she saw this Saturday as a patient of mr Stanek. She reassured me and spent some time explaining everything following my surgery. I feel much better.
As always, a comprehensive and helpful appointment. Miss. Mills is very personable and I left feeling satisfied that all my questions had been answered and I had achieved the desired outcome from the appointment. Thank you.
Friendly, very informative and efficient. Always a good experience.
Thank you so very very much. It was a great experience and I learned​ a lot more than I knew before.
Excellent initial consultation
Thank you so very much for your help and understanding. Our daughter has blossomed and grown since her jaw operation and we will always be truly grateful.
What's cannot express the gratitude I feel when I think about what you've done for me. I'm will just say thank you
Miss Mills is an excellent surgeon, very kind and caring. I am delighted with the result and would highly recommend.
An excellent experience. Caroline was professional, able and honest about the procedure.
Wonderful experience with Miss Mills. I felt so comfortable with Miss Mills from my very first meeting. She makes you feel totally at ease and is very professional.
Thank you so much for your kindness and patience and your commitment I'm so happy to have you as my surgeon
Words can't express the gratitude I feel when I think about what Miss Caroline Mills has done for me .I will just say thank you!!!
Many thanks to you for your help during my daughters recent hospital stay. We are very grateful for all the care she receives.
Very helpful, I was given a lot of information on the different options available to me.
All the staff were very friendly and professional, they made me feel comfortable and made sure I understood everything in regards to the surgery
All the staff were very friendly and welcoming. The procedure was described in great detail and I was made sure that Understood what was going to happen.
Caroline was very helpful in advising me what was best to do regarding my face. Appointments were very informative and we were able to ask lots of questions. It was very thorough and reassuring.
Thank you for taking care of me and my brother and making sure our operation went well
Miss Caroline Mills
Thank you for your review
We are so happy with how our sons jaw is looking. Many thanks
Miss Caroline Mills
Thanks for your review
Thank you for putting me on the road to recovery and your kindness
Miss Caroline Mills
You are very welcome
Caroline is very professional and friendly. She provided clear and sound advise and made the whole process feel very relaxed. I would happily recommend her.
Miss Caroline Mills
Thank you for you comments
Relaxed but v efficient from consultation to procedure. Would confidently recommend.
Miss Caroline Mills
Thank you for you recommendation
Really good outcome, lovely staff and aftercare. Would highly recommend.
Miss Mills is approachable, knowledgeable and puts you totally at ease. I find her friendly demeanour very reassuring.
I had my consultation today with Miss Mills, I am looking for a forehead shave, she explained the procedure really well she used terminology that I would understand. I had a lot of question about the whole process which I asked a few times, she patiently answered all questions. She made me feel at ease if I decide to go ahead with the procedure I feel like I will be in safe hands. Excellent service.
Very thorough consultation very pleased
Thank you for all the advice, help and support and mostly importantly for my new chin - I love it!
I had a Sliding Chin Genioplasty following implant removal in mid October 2017 with Ms Caroline Mills. I had a silicone implant placed in 2004 by Dr Peter Butler, which was subsequently replaced with Gore-Tex implant 2006 (the second implant was placed abroad during a rhinoplasty revision as the surgeon felt its was moving around to freely). Despite the second implant being pourous, over the years the implant moved and positioned itself on the left side of my chin giving my lower face a very asymmetrical masculine appearance. I have always had an asymmetrical face and decided that it was best to leave it alone as overall I was quite happy with my face, I was able to overlook the appearance of my chin most of the time. In addition I had researched removal of porous implants and it seemed like it would be a difficult undertaking especially given that mine had been in situ for over 10 years. Earlier this year I started experiencing intermittent numbness along the right side of my lower lip downwards onto my chin pad so decided to consult with Ms Mills. I explained the issues I was having along with not liking the appearance the implant gave my chin. Ms Mills referred me for a CT scan with Cavendish Medical then invited me back for a second consultation. Once my scan results came back I was very promptly able to see Ms Mills to discuss the findings. It was apparent from the scan that the implant was sitting on my mentalis nerve which could possibly explain my symptoms of numbness. Ms Mills consulted extremely well having a very relaxed and down to earth approach. Ms Mills made note of all the information I gave her, examined me and then took her time to explain what my options were. I must add, I have worked as a healthcare professional in the surgical/ cosmetic industry for over 10 years therefore I come very well informed and have an articulate but realistic approach to surgery. I had already decided that I did not want to go down the route of replacing the existing implant as my scan indicated some level of bone erosion. Ms Mills took into account my aesthetic requirements and managed my expectations professionally and most importantly realistically. I went away knowing what could be achieved and came back for a third consultation with more questions prior to committing to surgery. Ms Mills was able to use computer imaging to show me what she thought would look like a natural outcome for my facial features. Even though you cannot be MM specific with any surgery it gave me a good idea that we were both on the same page. Ms Mills took her time, answering all my questions, I was conscious that I was taking a lot of her consulting time during the final consultation. Ms Mills was adamant that it was important for me to be fully satisfied before going ahead with implant removal as she was aware that I was generally quite happy with my face. She explained that the shape of my chin would be very different to what it was with the implant in place. I had the surgery in mid October at the Weymouth Hospital. Ms Mills spoke to me prior to surgery and once again we went over what I wanted to achieve. I had the surgery with an overnight stay in what I consider to be an excellent facility with great attention to patient care. I was incredibly swollen from day 2 with swelling tailing off around day 6. I regained full sensation to my bottom lip in the first 24 hours. I am now at day 19, most of the swelling has started to subside. The sensation has started to return to my lower front four teeth with some numbness around the chin area, I can see that things will continue to improve in the coming weeks. I surmise from my recovery/ bruising and return of functions that Ms Miss would have been very gentle and meticulous during surgery. I am aware from my implant replacement in 2006 that bone/ soft tissue manipulation during an operation can have an impact on recovery, I was noticeably swollen for at last 6 weeks following that procedure. I saw Ms Mills the following week at which point I was still very swollen. She asked me to get in touch if I had any issues. I followed aftercare instructions and rested well and so far, (touch wood) my recovery has been uneventful. I wrote this review as I wanted to share my experience with Ms Mills. I am very happy with the results so far, I can see that as the swelling goes down it will continue to change and improve. I now have a very natural well proportioned chin which doesn't look as wonky. Ms Mills has managed to achieve the best-case scenario for me. I have always remained realistic however a chin genioplasty can be challenging operation as you look almost unrecognisable for some 7-10 days. I can see how disheartening it can be when you are anxious about the outcome. In my experience, you are not in position to make any judgment on the chin for at least 10 days and any knee jerk reactions to appearance before that point can be detrimental to your acceptance of the procedure you have had done. Over the years I have worked with and met many surgeons, I would highly recommend Ms Mills, she put me at ease and was very knowledgable about the procedure. I was very comfortable around her and most importantly she listens to you and will manage your expectations effectively. If you are looking for a highly experienced professional with a relaxed friendly approach then please see Ms Mills, she is an excellent surgeon. I am haven't posted any pictures on this website for professional reasons however I am more than happy to speak to anyone and share my experience.
Miss Caroline Mills
Thank you for your detailed review. We hope people find it helpful.
Really happy with my chin surgery with Caroline Mills. My consultation with her was very thorough and included 3D imaging. My surgery was organised efficiently and the paperwork I received was clear regarding costs and terms and conditions of surgery. The hospital and anaesthetist were nice and I was made to feel very comfortable.
Miss Caroline Mills
Thanks for drawing attention to our 3D imaging service
I'd got to the point where I didn't like looking at photos of myself. I looked tired, had bags under my eyes and my eye lids were hooded – I looked as though I needed a long holiday. My profile was starting to sag a little also and I was beginning to feel old. At 46 I really wasn't ready for this. Mrs Mills was recommended through a friend of a friend so I made an appointment to see her for an initial consultation. I was immediately at ease, her team are warm and friendly, her rooms in Wimpole Street professional and reassuring. Mrs Mills took a lot of time with me exploring what I was unhappy with, what I wanted and getting to know me. She took a whole set of (rather unflattering photos), explained all my options and gave me a rounded view of the positives and potential downsides and consequences of surgery. She gave me time to think and reflect on our consultation without pressuring me in any way. I decided to have a mini face lift, upper and lower eye surgery under local anaesthetic in Harley Street. I chose this option to minimise time off work. The surgery was blissfully uneventful and the aftercare I received from Mrs Mills' team was superb, I really felt looked after and cared for, no question too stupid or too trivial! It was less than 4 days before I could leave the house wearing sunglasses feeling like a celebrity. I was back at work within 2 weeks and trekking in Madagascar within 4 weeks. I feel and look amazing. The results are subtle, my friends have commented on how well and refreshed I look. No one has guessed I have had surgery, in fact I tell people as it has made such a difference to my confidence that I am happy to share my secret! I thoroughly recommend Mrs Mills and her team. Warm, professional and highly talented. I'm (almost) looking forward to my next one!
Miss Caroline Mills
Thank you for your detailed review
I originally have a degree in medicine and possess S ome general knowledge of advanced trainging and once I extensively researched online the top surgeons in London and to a lesser extent in Miami, Florida while also having consultations with several surgeons over the course of a year I found that Miss Caroline Mills stood out amongst them in her having her training amongst the very best mentors in facial surgery, her long and varied experience in facial surgery,and the accolades she has received from her peers and patients. It's been six months since my facial cosmetic surgery and I am abolutely pleased. I find the results natural but at the same time well defined. I am a male patient and it is especiially important to see only the very best as the lesser skilled can leave results that are towards feminine, Miss Mills skill set is such that she improved my appearance dramatically with a fresh youthful look, but it's not artificial, or too dramatic. I remained myself after the surgery, but a lot better. I can't say enough about her.
Recommended by 1 doctor for:
1
Oral & Maxillofacial Surgery
Mr Nick Percival
01-10-2018
Caroline is an experienced cosmetic facial surgeon who is able to offer comprehensive treatment from non surgical advice, through facelift and rhinoplasty surgery to facial skeletal treatments. I frequently refer patients to her for advice and rely on her judgement and clinical skills.
For specialty:
Oral & Maxillofacial Surgery
For conditions:
Cleft lip, palate and other craniofacial abnormalities
For procedures:
Rhinoplasty (Nose Reshaping)
Connection:
I have referred patients to them