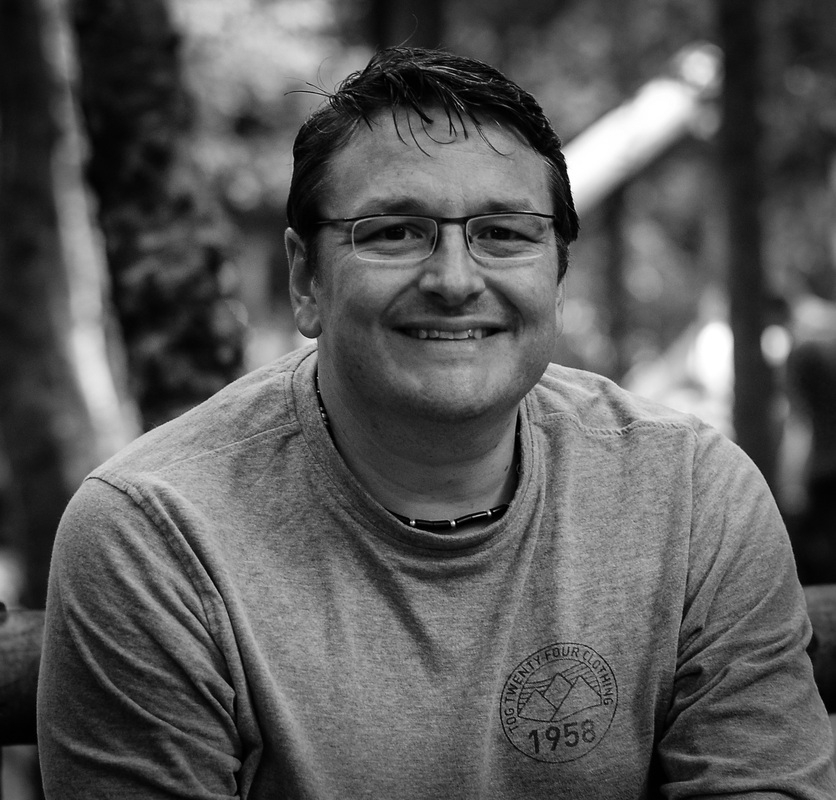 Mr Russ Jeffers
MBChB MRCSEd FRCSEd(Tr&Orth) MFSTEd EurDipHandSurg PGDipClinEducation
Orthopaedic Surgery
26 years of experience
12 years as a specialist
Registered with
Royal College of Surgeons of Edinburgh (RCSEd): .
British Society for Surgery of the Hand (BSSH): .
British Association of Orthopaedic Surgeons: .
General Medical Council: 4320564
Show more
Consultation fees
New appointment: £200
Follow-up appointment: £150
Practices worked at
Specialist's working hours
About
Mr Russ Jeffers obtained his primary medical degree (MBChB) while pursuing his studies at Dundee University. After that, his house jobs were in Dundee and Perth. His basic surgical training was done during work in Weymouth, Dorchester, Exeter, Glasgow and Ayr. During this period, he also obtained the Membership of the Royal College of Surgeons of Edinburgh (MRCSEd).
He got trained as a specialist in orthopaedics and trauma when he was in Registrar posts in Dumfries and Leeds. Then he was appointed as a Specialist Registrar on the Orthopaedic rotation in Yorkshire. Thereafter, Russ completed the Intercollegiate Specialist qualification in Trauma and Orthopaedics (FRCSEd Orth).
Russ undertook his sub-specialist training in Hand, Wrist and Elbow Surgery in a nationally awarded Interface Orthoplastic Hand Fellowship in Manchester, Salford and Wrightington. This was the perfect opportunity for him to get detailed training in both the orthopaedic and plastic surgery aspects of hand surgery. This was followed by an Upper Limb (shoulder elbow) and Hand Fellowship at Royal Derby Hospital and the Pulvertaft Hand Centre.
Russ was recognised by the Royal College of Surgeons of Edinburgh as a top-quality surgical trainer. He was elected as a Member of the Faculty of Surgical Trainers (MFSTEd).
He is proud to have attained the European Diploma in Hand Surgery (Eur Dip Hand Surg) qualification. He was awarded by the Federation of European Societies for Surgery of the Hand (FESSH) and possess a Post Graduate Diploma in Education (PGDipClinEducation).
Russ is an active full member in the British Society for Surgery of the Hand (BSSH) where he is an Examiner for the Diploma in Hand Surgery. He is Faculty on the BSSH Masterclass Instructional Cadaveric Courses, a mentor to new hand surgery consultant and teaches on a number of courses recognised and sponsored by the BSSH, BAPRAS and Royal College of Surgeons of Edinburgh and England.
Professional Memberships:
Fellow of the Royal College of Surgeon of Edinburgh
Full Member British Society for Surgery of the Hand
International Wrist Arthroscopy Society
Member of Faculty of Surgical Trainers Royal College of Surgeons Edinburgh
British Medical Association
Hand surgery:
Peripheral nerve entrapment - carpal & cubital tunnel
Dupuytrens disease (including Collagenase)
Trigger finger
Arthritis of the hand and thumb
Fractures of the hand and fingers
Ganglion and other lump removal
Wrist surgery:
Fractures of the distal radius
Scaphoid fractures and non-union
Wrist arthritis
Wrist ligament injuries
Wrist arthroscopy
Procedures
Arthroscopy
Biceps Tenodesis and Tenotomy
Carpal Tunnel Decompression
Dupuytrens Fasciectomy
External Fixation Devices
Finger Joint Replacement
Fracture Fixation Surgery
Ganglion Cyst Removal
Hand & Wrist Surgery
Joint Fusion (Hand)
Joint Fusion (Wrist)
Joint Injection
Lunate Replacement
MRI Scan (Magnetic Resonance Imaging scan)
Rheumatoid Hand Surgery
Steroid Injection
Tendon Repair
Tendon Repair (Hand)
Trapeziectomy
Ulnar Shortening
Video Consultation
Wrist Arthroscopy
Wrist Replacement
Read more
Special interests
Arthritis
Arthritis (Hand)
Arthritis (Wrist)
Bone Spurs
Carpal Tunnel Syndrome
Cubital Tunnel Syndrome
De Quervain's Syndrome (Tenosynovitis)
Dupuytren's Contracture
Finger Injury
Fracture
Hand Deformities
Hand Extensor Tendon Injuries
Hand Flexor Tendon Injuries
Hand Fractures
Hand Injury
Hand Pain
Hand Problems
Kienbock's Disease
Mallet Finger
Osteoarthritis
Osteomyelitis (Upper Limb)
Peripheral Nerve Injury
Tendon Injuries
Trigger Finger
Wrist Fractures
Wrist Pain
Read more
Education
MBChB - Medical degree awarded by The University of Dundee
MRCSEd - Membership exam of The Royal College of Surgeons of Edinburgh
FRCSEd(Tr&Orth) - Specialist Consultant Exit Exam in Trauma & Orthopaedics awarded by The Royal College of Surgeons of Edinburgh
MFSTEd - Invited Membership of The Faculty of Surgical Trainers at The Royal College of Surgeons of Edinburgh
EurDipHandSurg - Pan European Hand Surgery Specialist  Qualification award by The Federation for European Societies for Surgery of the Hand
PGDipClinEducation - Post Graduate Diploma in Education awarded by The Royal College of Physicians and Surgeons of Glasgow
GMC Specialist Register in Trauma & Orthopaedics - General Medical Council recognition and registration of specialist training and status (annually appraised)
BSSH Full Membership - elected specialist in Hand Surgery by The British Society for Surgery of the Hand
Read more
This specialist has not collected any Doctify reviews