Mr John Brookes
B.Sc. (Hons), MB BS, FRCOphth
Ophthalmology
Practices worked at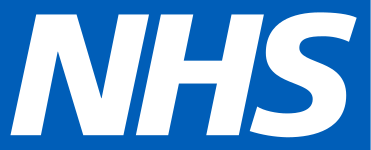 Moorfields Eye Hospital
162 City Road, London, United Kingdom, EC1V 2PD
Specialist's working hours
About
Mr Brookes qualified from St. Mary's Hospital Medical School in 1993. He has been a consultant ophthalmologist at Moorfields Eye Hospital and Great Ormond Street Hospital for Children since 2004, specialising in adult and paediatric glaucoma and cataract surgery. He provides a tertiary level service for childhood glaucoma and a second opinion for all types of complex glaucoma in both adults and children; he has the largest specialist paediatric glaucoma practice in the UK. His passion is complex and revision glaucoma surgery in both children and adults but is also happy performing routine cataract surgery and primary glaucoma surgery. He also practises privately at the London Claremont Clinic in West London, as well at Moorfields.
As an Internationally recognised specialist in childhood glaucoma, he lectures both Nationally and Internationally in glaucoma and for the past 8 years has volunteered for the ORBIS programme, providing teaching and training to local doctors in developing countries, including Bangladesh, India, Vietnam, China and Mongolia.
Although primarily a clinician and surgeon, Mr Brookes has published widely in recent years and his outcomes of glaucoma surgery in children, 360-degree trabeculotomy, tube implant surgery and laser photocoagulation have just been published in peer-reviewed journals.
Outside medicine, Mr Brookes plays the violin regularly and has performed with the Great Ormond Street Hospital Symphony Orchestra. He is a keen runner and has raised thousands of pounds for vision-related charities by running 3 London marathons and 2 Brighton marathons.
Diseases, Medical Tests and Treatments
Glaucoma tube implants
Baerveldt glaucoma tube implant
Ahmed Valve
Trabeculectomy
360-degree trabeculotomy
Laser treatment- Selective Laser Trabeculoplasty/ Cyclodiode laser
Peripheral iridotomy
Cataract Surgery
Paediatric Glaucoma
Paediatric Cataract
Adult Glaucoma
Adult Cataract
Read more
Procedures
Glaucoma Surgeries
Baerveldt Implants
Cataract Surgery
Trabeculectomy
AB-interno Canaloplasty (ABiC)
Ahmed Implants
Complex Cataract Surgery
Cyclodiode
Humphreys Visual Field
Independent Prescriber
Iridoplasty
Iridotomy
Minor Eyelid Procedures
New Eye Exam
Ocular Coherence Tomography (OCT)
Routine Eye Exam
Trabeculoplasty (SLT)
Tube Surgeries
Urgent Eye Care
Read more
Special interests
Glaucoma
Amblyopia
Blepharitis
Cataracts
Conjunctivitis (Pink Eye)
Dry Eyes
Eye Infection
Eye Problems
Lazy Eye
Lazy Eye (Amblyopia)
Presbyopia
Vision Problems
Read more
Education
B.Sc.(Hon's) - University of London 1992
MB BS - University of London 1993
FRCOphth - Royal College of Ophthalmologists 1998
Cerficate of Completion of Specialist Training 2002
GMC - 4019220
Board member - UK Paediatric Glaucoma Society
European Glaucoma Society
Read more
Reviews
5
Overall Patient Trust rating
Glaucoma
Read reviews
(8)
Read all 8 reviews
Glaucoma
Read reviews
(8)
Read all 8 reviews
Glaucoma Surgeries
Read reviews
(6)
Read all 6 reviews
Baerveldt Implants
Read reviews
(4)
Read all 4 reviews
Cataract
Read reviews
(4)
Read all 4 reviews
Cataract Surgery
Read reviews
(3)
Read all 3 reviews
Trabeculectomy
Read reviews
(1)
Read all 1 review
Read more