Miss Katherine George
MBBS, BDS, BSC(HONS), MFDS RCS ENG, FRCS(OMFS)ENG
Oral & Maxillofacial Surgery
Practices worked at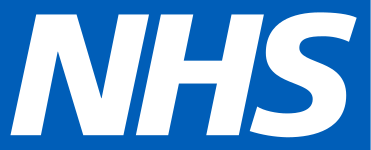 The Face Surgeons
44 Wimpole Street, London, United Kingdom, W1G 8SA
About
Miss Katherine George is a Consultant Oral & Maxillofacial Surgeon specialising in conditions of the face head and neck. On account of her clinical expertise, Miss George is one of the few surgeons in the UK trained in minimally invasive salivary gland surgery.
She qualified in both dentistry and medicine, achieving distinctions when she graduated from St Bartholomew's and the Royal London Hospital Medical School. She is a fellow of the Royal College of Surgeons of England and has won several awards and prizes for both academic and clinical excellence throughout her career.
Miss George is a core member of the multidisciplinary skin cancer team at Kings College Hospital and specialises in the surgical treatment of facial skin cancer as well as an Advanced Trauma Life Support Instructor, which teaches fellow medical professionals about the current approach to the management of trauma patients.
Miss George was the first person in the world to use intracorporeal lithotripsy to break a salivary gland stone into small pieces, thus preventing the need for invasive surgery.
Read more
Medical procedures
Facial aesthetics and reconstructive surgery
Orthognathic surgery, inc. straigtening surgery to improve bite/relationship of the jaws
Oral & Maxillofacial Surgery
Oral medicine - removal of lumps on lips, inside the mouth, diagnosis and management of oral ulceration, burning mouth syndrome and other oral conditions
Facial plastic surgery and non-surgical facial rejuvenation, inc. fillers, botox, etc.
Tongue Tie
Management of facial skin lesions, including skin cancer
Read more
Education
Primary Medical Qualification
MB BS 2004 University of London
Additional Qualifications
BSc University of London 1995
BDS University of London 1992
MFDS RCS Royal College of Surgeons of England 2000
MRCS Royal College of Surgeons of England 2006
FRCS (OMFS) Royal College of Surgeons of England 2011
Fellowship in Reconstructive Cosmetic Surgery JCST 2012
Read more
Reviews
Katherine was completely professional throughout and very helpful when I needed some advice during my recovery. I would 100% recommend and I would go to Katherine again if I needed further surgery
I was really nervous about having my earlobe reduction and I can't explain just how comfortable I was made to feel. The nerves disappeared along with my earlobes and the results have changed my life. You would never ever know I had them removed! There is a tiny little scar that only I know is there. Miss George was amazing a nice warm welcoming professional with amazing people skills If I ever decide to have surgery ever again then Miss George would be my only choice Thank you
Miss Katherine George has been very thorough with my treatment. She's explained each step of my treatment clearly and has put me at ease with any concerns.
Katherine was very informative and very helpful. I am pleased with seeing her. Would definitely recommend her to relatives and friends
I quite enjoyed a chance to relax while my earlobes were sutured. All very good
Thank you for fixing my face. You're an amazing surgeon!
To thank you for all your help - not only medically/dentally, but for your humanity and kindness.
Thank you for going above and beyond for me and going out of your way to help me. I appreciate it very much.
I want to say thank you so very much for such excellent care before, during and after my surgery. I was always very nervous about my surgery, yet knowing that you were doing it made me feel so much better! You have done a wonderful job.
You were such a star - thank you for your wonderful care and attention.