Practices worked at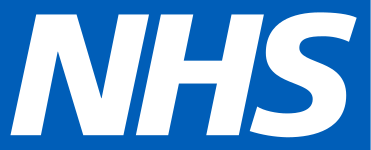 Dr Wayne Cottrell GP
34 North Colonnade Shopping Mall, Canary Wharf, London, United Kingdom, E14 5HX
About
Dr Rachael Cave qualified as a doctor from the University Of Birmingham. She has worked in both the hospital setting as well as general practice to gain a broad range of experience across many specialities. In particular, she has experience of working in a specialist sexual health centre. She completed general practice training in London and enjoys working in both the NHS and the private sector. She is friendly, warm and never judgemental.
She is passionate about helping patients to reach their health and wellness goals. She has invested a lot of time into reading the research surrounding nutrition and lifestyle medicine.
''Many medical conditions can be helped and prevented by improving our lifestyle and nutrition. I am passionate about creating a personalised and healthy diets for your own individual needs and health goals. By improving our diets and lifestyle we can support our bodies to heal and feel better. I can work with you to aim to improve sleep, stress levels, skin, body composition and weight, mood and more. I really love showing people how simple changes can make a big difference to how we look and feel.
We all have unique medical histories and demands on our bodies. By listening carefully to my patients, asking a lot of questions and offering them longer appointment times when needed I can offer individual lifestyle suggestions
Read more
Medical procedures
Private ( Paid for) Consultations
Walk-in/Same day  appointments
General Practice Consultations for adults or children
Sexual Health advice, screening and  treatment
Read more
Special interests
Women's Health
Sexual health advice, screening and treatment onsite
Nutrition and healthy lifestyle advice
LGBTQIA friendly
Read more
Education
2016: MRCGP Royal College General Practitioners
2011 : MBChB University of Birmingham
GMC: 7071564
GP Register
Licence to Practice as a GP in UK
Read more
Reviews
As above. She really did a great job, fixed my hearing and relaxed me too.
She did a thorough examination and explained everything properly.
Very professional and reassuring
She was a considerate and thorough professional. A doctor who clearly held sound and deep knowledge of her work. Providing full description and reasoning to back up her recommendations and treatment plan.
Knowledgeable easy to talk to
A very nice manner and thorough
She's very lovely, friendly and comforting. Explains thoroughly and clearly. I feel comfortable and safe to talk to her and would come back again for sure .
Great. Sensible and careful diagnosis. Efficient as well
First time I have attended her surgery and it was really very good, a first class addition to the team continuing first class advice and treatment